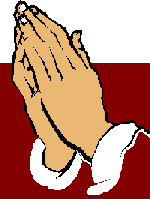 My Prayer
0 Lord, let me pray my last wish....
"Let me leave this world a better place
Than the one to which I was born
Let me do the little things with grace
Comfort Friends who hove found life forlorn.

Grant me the courage to tell the TRUTH
Give me the strength to bear all pain
And to smile even when I lose
May disaster my FAITH not drain.
The world is a beautiful place
If only we open our eyes
And view the world with Christian Grace
Bestowed on us by Jesus Christ.
Let me grow old but never lose life's zest
Because the road's last turn will be the best."
By Ng Ek Khiam
---
Back to Antioch's Poems
Back to Antioch's Home Page