Tentmaker Equipping 'n' Training
COURSE 1998
Organised by
Discipleship Training Centre
Biblical Graduate School of Theology
In Co-operation with
Asian Cross-Cultural Training Institute
Graduates' Christian Fellowship
OMF Singapore
SIM East Asia
SCEM

---
TENT
Tentmaker Equipping 'n' Training (TENT) Course is a part-time modular course especially designed to equip and prepare professionals for ministry and service in a cross-cultural context. It is organised jointly by Discipleship Training Centre (DTC) and Biblical Graduate School of Theology (BGST) with the support of Asian Cross Cultural Training Institute (ACTI), Graduates' Christian Fellowship (GCF), and SIM East Asia.
WHO SHOULD ATTEND?
Christian professionals, executives and business persons who are seriously considering or preparing for tentmaking service in another culture or nation.
WHY ATTEND SUCH A COURSE ?
TENT Course seeks to provide a basic level of specialised training for tentmakers and their spouses to prepare them for service. This will help them be better equipped to meet the demands of living and working in a cross-cultural environment. Tentmakers who are sent out without adequate preparation can bring disastrous consequences on themselves, their families and their ministry. Studies have shown that the lack of adequate pre-field training is one of the main reasons for the high rate of attrition among missionaries, including tentmakers.
WHAT DOES THE COURSE INCLUDE?
The course covers the basic and specific areas of:
the biblical basis of tentmaking service
a theology of work and ministry
understanding culture
cross-cultural ethical issues
understanding religions
research on a specific country/ people
personal ministry skills
spiritual, emotional and practical preparation.
For details of each course, please refer to the course content.

COURSE SCHEDULE
Residential retreat on 11 - 13 Dec 1997

Thurs evening to Sat night
4 Tuesday evenings in Feb, Mar, May, July, Sept, 1998

Residential week 22 - 29 Nov 1998
PERSONAL MENTORING
During the duration of the course, each participant will be offered the assistance of a mentor for personal discussion, advice, counsel and guidance. For mentoring to be effective, mentors will only be assigned to those who are enrolled for the entire course.
VENUE
Most of the non-residential modules will be conducted at GCF at 420 North Bridge Road, #05-05, North Bridge Centre (188727). The residential components will be held at DTC, where simple accommodation and meals will be provided.
CERTIFICATE OF TENTMAKING
Participants are encouraged to attend all the modules of this course, preferably within one calendar year. Those who complete the course will receive a Certificate of Tentmaking. Although it may be possible for participants to take individual modules, priority will be given to those who are enrolled for the entire course.
For those who wish to credit their modules with BGST, additional assignments will be given and assessed. Additional fees will also be payable to BGST.
TENTMAKER'S SPOUSE
We strongly recommend that spouses take part in as many sessions as they can as they will be involved in the same ministry and will face the same pressures as their partners. The spouse also has a great potential for ministry.
COST
Each module will cost S$100, except the residential components which will cost S$150 (Dec retreat) and S$350 (Nov residential week) including food and accommodation. Those who pay for the whole course at the outset will pay S$1,000, a discount of S$100. Spouses attending the same course or module will be charged approximately 50% of the fees.
REGISTRATION
Please make cheques payable to "Discipleship Training Centre Ltd" and mail it, together with the registration form to:

The Registrar
TENT Course 1998
c/o Discipleship Training Centre
33A Chancery Lane
Singapore 309554

Numbers for the course are limited to 20. Please book early to avoid disappointment. The closing date for registration is 31 October 1997.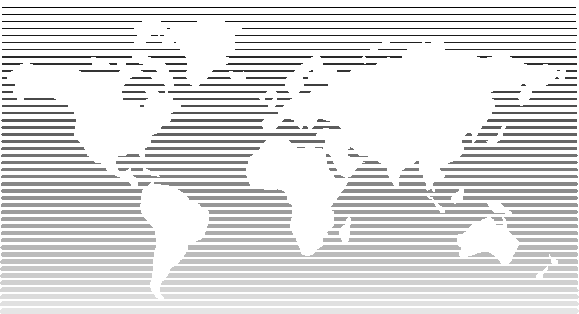 REGISTRATION
Name: ______________________________(male/female)
Spouse (if applicable) ___________________________
Address: ______________________________________
_______________________________________________
Tel No. (o) ______________ (h) ___________________
Fax No. ________________ e-mail: _________________
Your Profession/Vocation ________________________
Spouse's Profession/Vocation _____________________
Church Membership ____________________________
The particular country or people group which you are seeking to serve: ________________________________
Please register me (and my spouse) for:
| | Myself | Spouse |
| --- | --- | --- |
| The entire TENT Course | S$1,000 | S$550 |
| Introduction - (Residential)/B> | S$150 | S$100 |
| Religions od Asia | S$100 | S$50 |
| Theology of Work | S$100 | S$50 |
| Understanding Culture | S$100 | S$50 |
| Tentmakers & Ethical Issues | S$100 | S$50 |
| Country/People Profile Studies | S$100 | S$50 |
| Personal Ministry Skills | S$100 | S$50 |
| Spiritual/Emotional/Practical Prep (Residential) | S$350 | S$200 |
Please find enclosed a cheque of $ ________ made payable to "Discipleship Training Centre Ltd".
Do you wish to credit a module with BGST? Yes / No
---
ENQUIRIES
For enquiries about the course, please contact any member of the organising committee:
Registrar
Pang Sow Yoke
256-3208 (Off)
dtclib@mbox4.singnet.com.sg
256-2705 (Fax)
DTC
David Harley
256-3208 (Off)
disciple@singnet.com.sg
256-2705 (Fax)
BGST
Peck Suat Mui
353-8071 (Off)
bgst@pacific.net.sg
353-8072 (Fax)
ACTI
Melville Szto
583-0085 (Off)
melville_szto@omf.singnet.com.sg
583-0084 (Fax)
SIM
David Yap
298-3611 (Off)
davidyap@singnet.com.sg
298-6751 (Fax)
SUPPORTED BY
| | | |
| --- | --- | --- |
| Anglican | | Mission Board of the Anglican Diocese of Singapore |
| Baptist | | Foriegn Missions Dept, Singapore Baptist Convention |
| Brethren | | Combined Brethren Missions Committee |
| C.N.E.C. | | C.N.E.C South East Asia |
| Evangelical Free Church | | Missions Committee, EFC |
| Lutheran | | Missions Committee of Lutheran Church |
| Methodist | | TRAC Board of Missions |
| Presbyterian | | English Presbytery Missions Committee |
| And Others | | |
---
This page is sponsored by:


Back to Antioch's Home Page
For more information, please send your request to: webmaster@antioch.com.sg.


Created on: Thursday, September 25, 1997